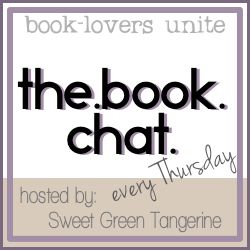 When I read this week's book chat topic was biographies and memoirs I thought I've got nothing. I don't typically read biographies or memoirs because, well, they seem kind of stuffy and are usually boring.
So I cruised through my Good Read list and I realized that, yeah, I've read biographies and memoirs. How did that slip past me? But they aren't the typical biographies that you had to read on a president or someone in school for a book report. I lean toward the funny and customer service sector it seems. But there are some some personal biographies below too. I also like to read from the headlines too.
Customer Service Funny
|
Waiter Rant: Thanks for the Tip--Confessions of a Cynical Waiter
| Heads in Beds: A Reckless Memoir of Hotels, Hustles, and So-Called Hospitality
| Retail Hell: How I Sold My Soul to the Store
| Concierge Confidential: The Gloves Come Off--and the Secrets Come Out! Tales from the Man Who Serves Millionaires, Moguls, and Madmen
Comediennes
Bossypants
| Self-Inflicted Wounds: Heartwarming Tales of Epic Humiliation
| Is Everyone Hanging Out Without Me? (And Other Concerns)
| Chelsea Chelsea Bang Bang
From the Headlines
My Foot Is Too Big for the Glass Slipper: A Guide to the Less Than Perfect Life
| Waiting to Be Heard
| Elizabeth Smart: My Story
| A Stolen Life
Just Because
The Bling Ring: How a Gang of Fame-Obsessed Teens Ripped Off Hollywood and Shocked the World
| Happy, Happy, Happy: My Life and Legacy as the Duck Commander
What kind of biographies do you read?