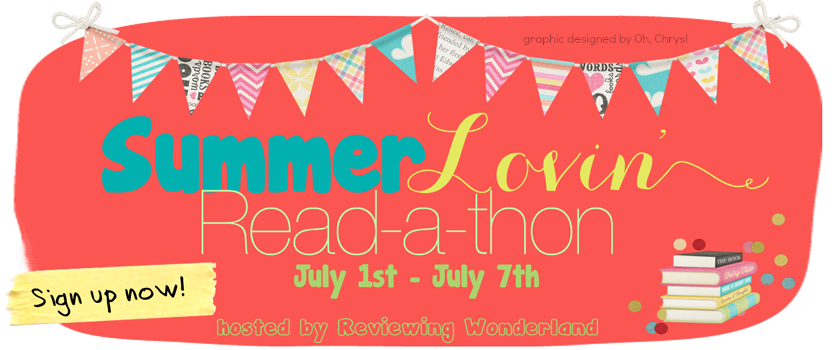 Day 7 - Alma Matter
And the fat lady sings...
And the read-a-thon comes to a close today. I'm happy to say that I had a great time this week in my first read-a-thon. I've discovered several new blogs and many new books to add to my ever-growing TBR pile.



My Progress
♥The Perks of Being a Wallflower (70%)-

I've started and stopped this several times over the week and I may wait a little bit before I pick it back up to finish it. It's a great book but I've reached my limit for heavy stories for awhile.




♥Walking Disaster

(50%)

- I'm hoping to start this one tomorrow. It's a whopper of a book and getting into Travis' head is probably going to wreak havoc in mine so it'll probably take me awhile.




♥The Dominant

(100%)

- Finished on Wednesday. I liked seeing Nathaniel's point of view but man is he confusing. I'll have my review up at the end of the month.




♥More Than Rivals

(100%)

- I just love Mary Whitney. Her political romance novels are just amazing and I am looking forward to what she writes next. I'll have my review up this week.




♥Tangled

(100%)

- I love that this was from the man's point of view. I laughed out loud several times and it was a great read. Note to self: don't read in public unless you want strangers looking at you weird.


My Accomplishments
I had a great time this week. I've found new blogs to follow and more books to read. I've caught up on books that I've wanted to read for awhile. And I had fun.
Some of my favorite blogs of the week...