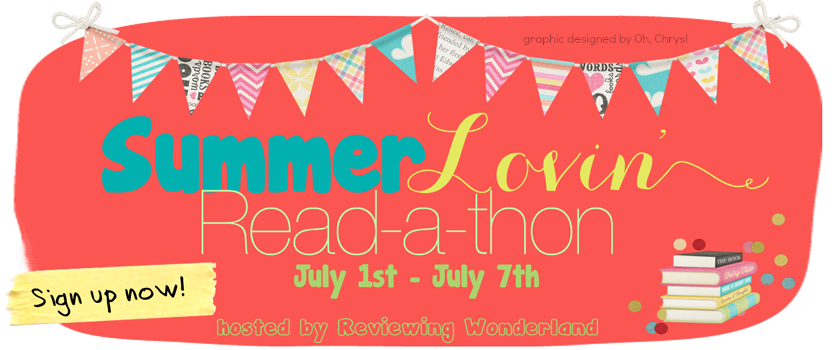 When I seen the topic for day three was favorite female character it was a no-brainer. There was only one character that came to my mind.
Day 3 - Look at me I'm Sandra Dee!
Eve Dallas from the J.D. Robb
In Death Series
is hands down my favorite female character of all time. She's smart, a kick-ass detective and married to Roarke. Is there anyone better?
Not everything about Eve is all sunshine and roses though. Abused as a child, she grew up in foster care in Texas. Throughout the series we learn of her traumatic past at the hands of her father and how it still haunts her dreams. But it didn't stop her. Eve graduated from the police academy at the top of her class and then spent the next decade dedicating herself to her job.

And then she met Roarke. The defining moment of Eve's life was when her eyes met Roarke's in the middle of the funeral. After that, all bets were off. Roarke may not define Eve but he made her whole. Eve confronts pieces of her past through the series and each time Roarke is there stand with her. One of my favorite parts of Eve is her exasperation with Roarke's money. She doesn't like it and she doesn't want it and their arguments over it make you laugh out loud. Eve is a strong female character in a man's world. She's intimidated by no one (except maybe the Commander's wife) and believes the dead are her first priority.

When I picture Eve in my head I think of Stana Katic from Castle. They both have the same eyes and hair according to the books. I picture the looks Beckett gives Castle as the ones Eve gives Peabody and McNab regularly.

Do you see Stana Katic as Eve? Someone else?
Who is your favorite female character?
Challenge Three: Page 99 Test
This is the Page 99 Test
If you have never done this before, the object of the game is to pick a book you have not yet read, turn to page 99 and read that page. Then you give a synopsis of that page and tell us if, based only on that page, would you want to read this book?
Title: More Than Rivals
Author: Mary Whitney
Genre: Contemporary
Pages: 298
Release Date: June 11, 2013
Buy
More Than Rivals
at Amazon
When is a chance meeting not by chance? Maybe when you hide who you are. The night before Lily Robles announces she's running for Congress, she meets a handsome stranger at a coffee shop. Their chemistry is strong, and not wanting to scare him off, she avoids telling him she's a local politician. She doesn't want the night to end--until she realizes he's one of her opponents in the primary. Jack Bengston can't place where he's seen Lily's pretty face. He's taken with her, and he's sure the feeling is mutual--until she leaves him hanging and without her number. When Jack and Lily meet again as candidates, California State Senator John Bengston and Sonoma County Supervisor Ursula Robles, they find an awkward romantic encounter is no way to kick-off a campaign, but how do you stop an attraction once it starts? There are times when politicians want to put their identities aside.
I've loved all of Mary Whitney other books and my excitement for starting this one is just as high. Page 99 begins with Lily speaking with her campaign manager Jordan advising Lily not to let her feelings mess with the campaign.
"Well, don't let this little crush of your screw it up. Keep it light with him"
But then...
"And then, the day after the election- regardless who wins- you can shag him senseless and tell me all about it."
I'm new to political romances and the idea of two candidates fighting an attraction to each other is a twist I've never seen before and I'm intrigued. I also love the idea of two strong female characters and witty banter. Dialogue can make or break a story for me and based on this page I would
need
to find out what happened. And not just did they get together, either, who won the election?
More Than Rivals
passes my Page 99 Test. I'm even bumping it up to the next book in my TBR pile. I think it's kind of fitting for this holiday weekend in a way. Ok, maybe not, but it's still going to the top anyway.