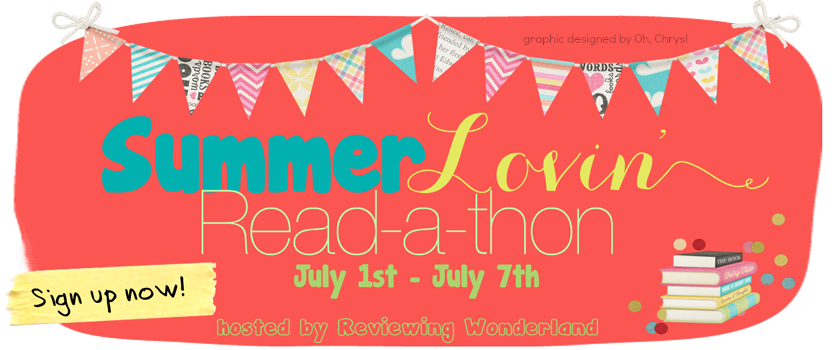 The temperatures are finally starting to creep up into the high 80s around here and honestly, the high the temperatures, the lower my ambition level. Nothing sounds better thank sitting next to the air conditioner with a good book and a tall glass of water. Which means that the Summer Lovin' Readathon has come along at just the right time.
What its the Summer Lovin' Readathon?
As if that weren't enough – the week will end with a 24-hr marathon readathon! Twitter parties, mini-challenges, games, prizes given EVERY HOUR, and more chances to get points toward the Grand Prize Packs.
Sign-ups
will be open through July 6th. I'm in, are you?!