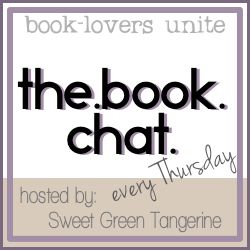 I am not a big fan of the outdoors. I didn't play outside a lot as a kid. When I was forced to I would mostly sit outside and read while the other kids climbed all over the jungle gym or dug in the sandbox. I didn't like getting my hands or clothes dirty at all. It still rings true to this day. I like sitting on the back deck reading while the kids dig away in their sandbox and race around the yard. The dirtier they are it seems like the more fun they had.
When today's book chat topic from
Jessica
was about the great outdoors I realized that while I'm not big on playing outdoors I do love reading about people who do. One of my favorite authors and the top of my autobuy list is Nora Roberts and many of my favorite books of hers are set in the outdoors. My shortlist of favorites...
T H E R A C E T R A C K
I've never been to a horse race of any kind but the detailing in the story makes me imagine I am. I always wanted a horse when I as little but after my first trip to a local riding ranch I was over that ideal once I seen a horse go to the bathroom. There was no way my clean-freak-self was cleaning up after that.
B L A C K H I L L S
I've never been to the Black Hills of South Dakota but I really love Nora Roberts' touch for bringing an area to life. The detailing and imagery was so beautiful that I ended up Googling the area on my map app. I'm weird like that.
T H E F O R E S T
I'm not a fan at all of the woods. At all. Which is bad because my backyard butts up to a small forest and across the road is nothing but woods. I'm also one of those weird people that imagines there's something staring at me from the woods at night so I keep all my curtains closed when it gets dark. And what happens in the woods at the end of the story does not help my sanity at all but I do like the river.
T H E O C E A N
I should start by saying I do love the water and I love taking our boat out for a ride but my love comes with stipulations... like I have to be able to see the other side of the lake. Oh yeah, the big lake scares me. I've lived a half an hour from Lake Michigan all my life and been there many times but never out in a boat. There's a lovely little lake less than five minutes from here that is just fine. There is really no way I'd ever be able to dive in the ocean and search for buried treasure like they do in this book.
T H E M O U N T A I N S
The idea of fire jumping is exotic to me. The men and woman who risk their lives to be on the front lines are one of a kind and this was the first book I've ever read from their point of view. The research done for this was top notch and the imagery left me feeling like I was right in the middle of the smoke.
T H E R A N C H
I've always had a secret love for ranches. I'd love to live on a ranch and tend to the animals and see the big open sky. At least the small animals, I've already said horses are pretty but they are also pretty big. But mostly, because I like the quiet. There would be no loud cars or obnoxious boom boxes driving by. Just the sounds of the outdoors. I would really like that.
Do you like the great outdoors?