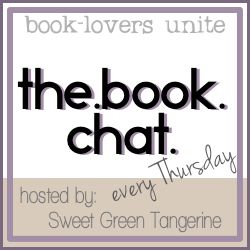 I love that
Jessica
picked best summer reads for this week's book chat. I read a lot year round but there's something special about reading in the summer. I love kicking back on the deck with a book while the kids are playing outdoors. It's super relaxing and a great time.
It also reminds me that I need to get another Kindle because reading on the iPad outdoors is not very easy.
I know some people classify summer reading as hot and fluffy reads but that's what I usually read most of the year anyway...I'm just going to share what I have at the top of my to-be-read pile.
The Game Changer
| Redneck Romeo
| Plus One
The Game Changer is the followup to last year's
The Perfect Game
. I'm in love with sports romances so it's at the top of my list. There's a short list of authors I automatically buy and Lorelei James is on it. I've heard lots of good things about Brighton Walsh and I love following her on
Twitter
.

Animate Me | Beautiful Bitch
| The Bling Ring
Animate Me is a book I found while reading through my bloglovin feed and it sounds hilarious. I've never read a book about a cartoon animator before. Christina Lauren has also been added to my maybe-not-so-short-anymore list of automatic authors to buy. Who doesn't love a little Hollywood Scandal? And I want to see the movie and I need to read the book first.
Someday, Someday, Maybe
| The Star Attraction
| Revenge Wears Prada: The Devil Returns
A lot of celebrities are writing books as of late and I'm curious. I love Lauren Graham and I like Alison Sweeney so I'm giving them a shot. And if they ever made Revenge Wears Prada into a movie with the Devil cast...that would be wonderful.
What is on your summer reading list?