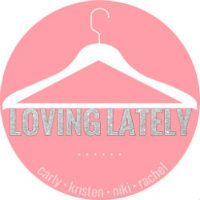 It's here! It's December. Christmas is coming. All the candy, the decorations and the smells. I love the smells of Christmas. I keep those little cinnamon smelling pinecones all over this house and it smells so wonderful. And the decorations. I love decorating with candy. Here are some of my favorite centerpieces that I've made in the past and want to make this year.
i'm loving...simple and elegant
Apples are one of my favorite "things" I guess. My kitchen is decorated in little apple things and this would fit in so perfectly.
i'm loving...country and rustic
I love upcycling things and I love Santa. Adding in the greenery and red berries brings in that wonderful touch. I am so making one of these.
i'm loving...classic and simple
Again with the Santa theme. I love Santa suit and the sparkle. It doesn't get any easier than a styrofoam cone.
i'm loving...cute and quirky
I made of of these a few years ago and I was surprised at all the compliments I received on it. I used a simple red, white, green color scheme but I warn you, make sure you look before you grab your pins. It hurts when you poke your finger. A lot!
i'm loving...all about the season
I love decorating with candy. I don't know why but it just gives it that extra touch and looks so "fancy". Maybe it's me but it's cool either way!