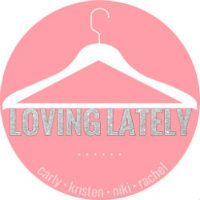 It's almost here! My husbands not big on decorations so we compromise that I have have to wait until December 1st to put anything Christmas, but then I have free rein. I have so many new ideas this year I don't know what to choose first. Decisions, decisions...
i'm loving...gumdrop wreaths
I like wreaths that have lots of color and this is so colorful. I can see all the glue gun burns in my future through.
i'm loving...pretty christmas printables
I don't think I'll ever have to buy another gift tag again. There are so many pretty ones online to use that I like much better.
i'm loving...christmas photo challenges
I'm working on my December Daily foundation pages this week and I'm using this challenge as a guide for what I want to include. Lots and lots of ideas.
i'm loving...christmas kid crafts
I can see the boys spending hours playing with something like this. I need to get started.
i'm loving...pretty christmas treats
These are so cute! Who doesn't love candy canes? Or chocolate? I think I'm making these for the kids school parties!