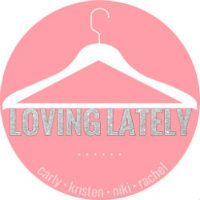 i'm loving...reading the perfect hope
I love, love, love Nora Roberts books and I love that this trilogy is set in a bed and breakfast. One of the dream jobs I wanted when I was little was to work in an inn. And Ryder and Hope and my favorite characters too.
i'm loving...twilight saga: breaking dawn part 2
I am so looking forward to this movie and at the same time I am so sad that it's ending. After Bella becomes a vampire and the confrontation at the end are my favorite parts of the whole series and I want to see little Renesemee. And Edward Cullen.
i'm loving...sweater capes
I've discovered capes this year. Or at least my local Old Navy has started to carry them. I love that it comes up around my neck too. And the detail work is so pretty.
i'm loving...december daily
I've started my December Daily foundation pages this week and I love seeing all the new ideas and designs that are popping up all over the place. I'm pinning like crazy!
i'm loving...salted carmel
I've never had salted carmelbuttercream until this past Halloween and I had no idea what I was missing. I need to make a whole lot of salted carmel everything now.