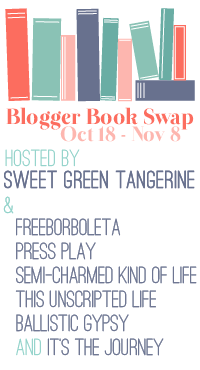 This month I participated in the Blogger Book Swap. I love books. I'm positive that it's not that big surprise. Or that the book I received was Chasing Fire by Nora Roberts. We were encouraged to swap books that we already had and my swap partner Beth from
Beth Art from the Heart
already had this on her self as sent it to me!
I in turn gifted Beth a Kindle book,
Neither by Chelsea M. Cameron
. I gifted her a Kindle book because as we were talking about books we liked, she told me that she prefers large print books...and I had none. Who wants a book they can't read?
I LOVED the idea of a book swap and I hope that there will be more in the future. You can never have enough books.