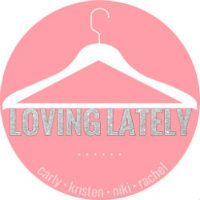 i'm loving... really cool fonts
I took a typography class through Big Picture Classes last month and I'm finally getting around to going through all my lessons...and I'm hooked. I love the style that mixing different fonts creates in my work.
i'm loving... bookmarks

For the past year or so most of my reading has been done online or through my Kindle. But recently I found a old box of hardcovers and I've started reading though them again. Also in the box were some of my old bookmarks. I collected bookmarks like crazy. The crazier the better actually. It's nice to go back and remember where I bought one or who gave it to me.
i'm loving... all things to go with my iPad

I am loving my iPad and all the cool things that I can buy for it. I NEED this bathtub speaker. I have no idea why but it's just so cool.
i'm loving... preparing for december daily

This is my first time attempting December Daily and I'm researching it like it's a final exam. I don't want to be underprepared but I don't want to suck the fun out of it either. It's still a month off...I can manage.
i'm loving... knit boot cuffs

I bought my first pair of knee boots this year and I feel all giddy about it. And then I saw all the different choices of boot cuffs to go with them and I didn't know which one to get first. I am so ready for winter.