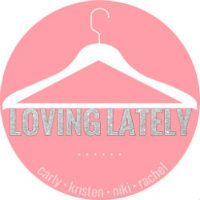 It's been a crazy week. Capital "C" crazy. Between a broken washer, broken wood stove, breaking my shoelace and unwelcome interruptions I want to hide under the bed. I need lots of loves this week for sure!
i'm loving... taylor swift RED
I am not ashamed to admit that I love Taylor Swift. I like listening to catchy, upbeat songs that I can sing along too. Especially with my kids in the car.
i'm loving... cool camera printables
Someday I may actually print off all the ones that I have saved or pinned. Maybe. Probably not.
i'm loving... making a gratitude journal
I bought one of these a few months ago when Monika was running a sale in her Etsy store and I love it. It's a little like 30 Days of List but I just note down one or two things each night that happened during the day. It's nice to look back a remember a particular feeling.
i'm loving... criminal minds (more specifically matthew gray gubler)
The only way I can watch this show is on the DVR so that I can fast forward through all of the creepy serial killer parts. I do love it though. Okay, I love Dr. Reid. He makes genius look good.
i'm loving... making school albums
The kids have gotten their school pictures back for the year already and I'm determined to stay on top of their school albums this year. Determined-yes, probability of actually happening...not really.