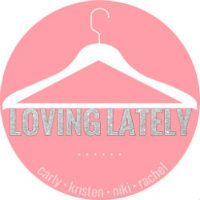 Can you believe we're in the second half of October already? That Thanksgiving is in just over month? And Christmas a month after that? I need to get it in gear! Until then...
i'm loving...justin verlander
I am a huge Tigers fan. Huge I tell you. I was properly mad and stresses out when they blew a series sweep and then the A's won the next game to force game 5. My nerves were practically shot. But that's okay, he's got this... and he did. It was a shut out and almost a shut down.
i'm loving...making halloween cards
There have been so many wonderful Halloween lines out this year that are featuring the vintage feel. I love the old vintage look more than the cartoonly-look of Halloween.
i'm loving...experimenting with a new style
Just because I'm getting older doesn't mean I need to dress old. The baby is not so much a baby anymore and that leaves me with a lot more time to refocus on me. No more t-shirts with holes and questionable spots and shirts from when I still worked in that stuffy office. Where do I start?
i'm loving...chex mix aka puppy chow
This is my favorite snack to make during the fall. It's like a comfort food for when it's all cold and rainy out and the leaves are falling. I could say it's better than popcorn.
i'm loving...falling in love with reading again
I'm about halfway through my
31 days of books
series and I'm so glad that I took the plunge to do it. I've found a love for my books again that I never knew I had lost.