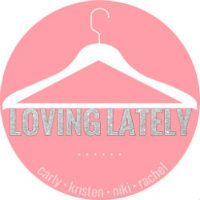 Can you believe that it's October now? It seems like we were just getting out of school or lighting fireworks and know I'm about to dive into Holiday planning and parties. Where does time go?
i'm loving... project real life
I'm so excited to take this class. I've kept up with Project Life all year, which is pretty amazing in itself for me, but I want to figure out how to go to the next level with it I guess. Or maybe just organize it better. I have high hopes!
i'm loving... reading funny ecards
I seriously waste so much time doing this. I see them on Pinterest, Twitter and Facebook all the time. A lot of the time I also laugh because I know a person that they would describe exactly.
i'm (still) loving... football food
I can't get enough for football food lately. My new tradition is holing up in my room on Sunday watching the games and working on Project Life. Why my room? Because I am the only person in my house that likes football. Again I have high hopes that one of my boys will join me in my love of sports in the future.
i'm loving... twinkie cupcakes
My guilty pleasure is Twinkies. I seriously can't resist one. It's like my kryptonite. So are cupcakes. A twinkie cupcake? I'm all over that.
i'm loving... getting a head start on my holiday plans
I already know I'm doing the Christmas Party in the Big Man's classroom this year and I have plans to use
Carly's recipe
to do this. I'm pretty sure the kids will love it.