It's Tuesday which means it's time for Loving Lately!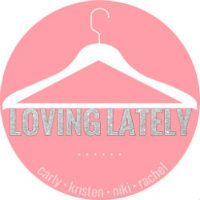 Rules
1. Follow Your Hosts and Co-Hosts
2. Grab a Button
Or link back to one of your hosts, and help us promote Loving Lately!


3. Link Up!
Link up your post on what you're loving late
ly!
Please do not link up your entire blog or any posts that are not "Loving Lately"!
We are so happy to have you link up, and we do go through and read all of the posts, so if you do not give credit, we will have to remove your link. And we don't want to have to do that! So please share the love and include a link back!
4. Mingle
It's a linky party after all!
Visit some of the other posts in the linky and say hello!


5. Tweet!
Help us promote and grow this party!
Send a tweet and let everyone know you linked up!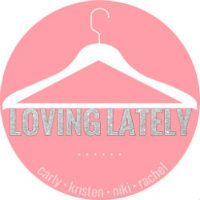 Let's get this party started!
i'm loving... football food
I have a crazy fascination with theme food. Maybe it stem from when I was a kid because I think Goldfish shaped bread is pretty cool too.
i'm loving... the pennant chase
As I write this my Tigers are ONE game out of first place; please, please let them make the playoffs.
i'm loving... pretty fall centerpieces
I'd love to put candy corn in a centerpiece but I know little hands will steal it all even when I have a candy dish out. I used pine cones instead.
i'm loving... crockpot recipes
I just got my first crock pot ever and I'm pretty excited to use it. Does that mean I'm a grown up now?
i'm loving... cinderella
This was one of my favorite movies growing up and she's my daughter's favorite disney princess. We're both pretty excited with the new edition being released.