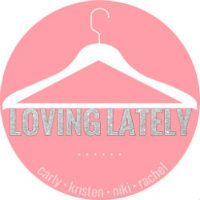 i'm loving laughing at funny michigan sayings...
I am so guilty of all of these. I live right at the bottom of your ring finger, I have vetoed Halloween costumes for reason #4 and I am wicked good at #8. My absolute favorite- my birthday is November 14 (the day before the Opening Day of deer season) and I always had the next day off of school regardless so I could have a party every year!
i loving leaving surprises in my kids lunchboxes...
I'll pretty much do anything to get them to eat their sandwiches at lunchtime. It also makes them smile and their friends laugh. Win, win.
i'm loving pretty color combinations...
I've been working on my design side more in my scrapbooking and around the home. I know which colors I like but it's really nice to know what other colors would match. Maybe I was colorblind in another life.
i'm loving making all things apple...
Yeah, you can eat apples year round but there's something about a fall apple treat that just makes me all happy inside. And if it's an apple dessert I can tell myself that it's really not that bad for me.
i'm loving really quick and easy breakfasts to make before school...