Father's Day is this Sunday and the kids and I have spent this week making gifts in secret.
I created this 8x10 interview page to put in a frame for each of the kiddos to give to the husband. Little Man is too young to be able to answer the questions so the big kids and I took turns making them up as close as we thought the real answer would be and then the bigs did it on their own. Their answers were hilarious and I'll share those next week (I don't want to spoil the surprise).
Click on the image to download your own copy!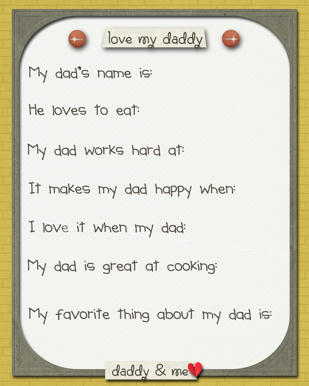 Happy Wednesday!